We Regret to Announce That We Have Had to Discontinue NorthumberlandObituaries.com.
For years, we have posted regional death notices as a free public service, while taking on the complete cost of publishing ourselves. We can no longer do so.

Without participating Funeral Centres, Cemeteries, Monument Suppliers and Local Businesses advertising with us, we can no longer run this website at a financial deficit.

We have received dozens of emails by folks upset at the discontinuation of our daily updates, and we apologize. We also love this site, and considered it a great service to the public by accumulating and listing all Regional Obituaries in one spot.

Also, we appreciate the privacy to not contact the families of friends for funeral arrangements who may be shortly passing, as well as, friends not having to frequently check all local funeral centre websites for service information.

Sponsors are welcome to participate and support NorthumberlandObituaries.com by advertising (i.e., local funeral centres, cemeteries, monument suppliers or local businesses, ...we would also include your Banners and Direct Links to your websites) – please contact us !

Participating Funeral Centres will be prominently Featured; within their Region, and within the Obituary Notices, including Links redirecting viewers to your Websites.
We are continuing to publish notices to DurhamObituraies.com … and also for now, TorontoObituaries.com and HaltonObituaries.com

Thank you for visiting our website.

We plan to have the 9 other Regional Websites back on-line soon!

Sincerely,

NorthumberlandObituaries.com
Northumberland Region - Funeral & AfterLife Services
Cremation, Cemeteries, Monuments, Florists, Estate Care
_________________________________________________________________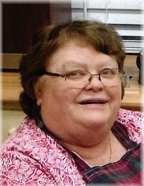 COONEY, Barbara Marie - At her home in Brighton on Wednesday, October 18, 2017, age 77 years.
Barb Cooney, daughter of the late Albert McMaster and the late Eva (Tyler).
Beloved wife of the late Raymond Harry Cooney.
Sister of Betty Eros of Trenton.
Predeceased by her brothers, Peter McMaster, David McMaster and Robert McMaster, her sister Margaret Winter, and her brother-in-law Al Eros.
Details

Category: Northumberland
WILLIAMS, Caroline - Passed away peacefully at Northumberland Hills Hospital on Monday, July 17th , 2017 at the age of 73.
Beloved wife of the late Albert Williams (2013).
Loving mother of Carolyn (Lyle), Peter (Mel), and Kimberly (Albert).
Details

Category:

Northumberland

HILL, Helen Catherine - December 27, 1931 - July 5, 2017
Passed away at Northumberland Hills Hospital-Cobourg on Wednesday, July 5th, 2017 at the age of 85.
Beloved wife of the late Charles Hill and the late Doug Stone.
Loving mother of Janis Bragg (Ron), Cathy Tessier (Roger), Paul Hill (Debbie) and the late Peter.
Details

Category:

Northumberland
HOCHBAUM, Dorothy Mavis (nee Harris) - On December 20th, 2016, at Hope Street Terrace in Port Hope.
Beloved wife of the late Adolph Hochbaum. Step-mother of the late Elizabeth Cummins. Grandmother of Gary, Lynne, and Nancy. Great grandmother of Brendan, Andrew, Michelle, Dale, Danny, and Schuyler.
Dear sister of Alice Johnson and Ruby Harris. Predeceased by her siblings Eileen, Lewis, Paul, George, Douglas, Lola and Shirley Frankavitz. Dearly missed by many nieces and nephews.
Details

Category:

Northumberland
Read more: HOCHBAUM, Dorothy Mavis (Harris) Hochbaum Obituary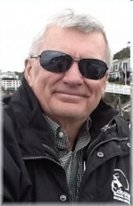 EASTON, Gary Alexander - April 16, 1943 - December 16, 2015 - Passed away suddenly in his 72nd year while vacationing in Arizona.
Gary will live on in the hearts of his wife Maureen – They celebrated their 25th wedding anniversary this past April, his daughter Kimberley (Chris), his son John (Lori), his step-daughter Jackie (Barry), his step-sons Robbie (Laura), A.J. (deceased), his sister Carol (Alan), his brother Glen (Pam), his grandchildren, Matthew, Joshua, Zachary, Noah, Curtis, Jaclyn, Emily and several nieces and nephews.
Details

Category:

Northumberland
WILDE, Donald Earl - October 19, 1943 - December 9, 2015 - Don passed away quietly at Royal University Hospital in Saskatoon, Saskatchewan on December 9th at the age of 72 years.
He was predeceased by his parents Robert and Mary Wilde.
He is survived by his sister Jean of Russell, Ontario, brothers Bob (late Vicki) of Kelowna, B.C., Jim (Gina) of Lloydminster, Alberta, twin brother Ron (Ruth) of Baltimore, Ontario, and Fred (late Nancy) of Delta, B.C.
Details

Category:

Northumberland