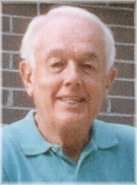 THORNLEY, Norman - WWII - Born in Lancashire, England December 21, 1921. passed away peacefully at Golden Plough Lodge, Cobourg on Friday November 3, 2017.
Norman Thornley was the beloved husband of Marie.
He was a prisoner of war in WWII while serving in the Royal Air Force.
Graveside Funeral Service was held at Cobourg, Tuesday November 7 at 10 am.