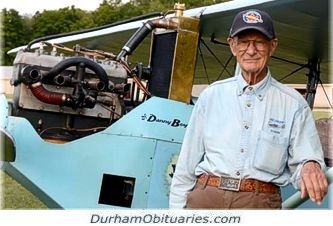 VILLENEUVE, Fernand Gerald Villeneuve - July 2, 1927 – December 25, 2019
It is with great sadness we announce the passing of L/Col RCAF (Retired) Fernand Gerard Villeneuve at the Hamilton General Hospital on December 25th.
Fern was in his 92nd year and succumbed to his injuries suffered as a result of a car accident.
Fern was predeceased by his loving wife Lynda Villeneuve (Estlin).
Fern had two passions in his life, his wife Lynda and flying.
Fern started his aviation career in 1946, where he obtained his private pilots licence in Ottawa and then moved on to attain his commercial licence in 1948.
Fern then joined the RCAF in 1950 where he amassed thousands of hours flying fighter jets and piston aircraft.
Fern was the first leader of the famed Golden Hawks demonstration team where he led the team during the 1959 and 1960 seasons.
Fern was also awarded the Airforce Cross as a result of his actions during a night mission in a F-86 Sabre that suffered an engine failure. Fern maneuvered his jet away from a village, choose not to eject and deadsticked the jet to the runway, suffering a serious back injury.
Fern continued to fly fighters after his recovery and eventually retired in 1982. Fern then took his experience and talents and joined the reserves and became the commanding officer of the Central Regional Gliding School for the Air Cadet Program.
At the age of 65, Fern had to hang up the uniform and became a civilian instructor with the program for a number of years, where continued to mentor new and old pilots.
Fern continued his aviation endeavours where flew numerous home built aircraft and actively flew his Globe Swift until the day of his car accident on December 22nd. Over the course of his aviation career, Fern amassed over 14,000 of flying in fighter jets and piston aircraft.
Over 6000 of those hours was in the air cadet Bellanca Scout tow plane and in his Globe Swift.
Fern was inducted into the aviation hall of fame in 2006 and was one of two living people to have their faces on a Canadian coin in 1997, himself and the Queen of England.
A private cremation has taken place and Fern will be interned at the Beechwood Military Cemetery in Ottawa on June 6th, 2020.
A Celebration of Fern's life is to be held at CFB Trenton on February 1st, 2020.
For further information, you can contact Don Patrick at This email address is being protected from spambots. You need JavaScript enabled to view it..
Arrangements entrusted with OSHAWA FUNERAL HOME .

{fastsocialshare}