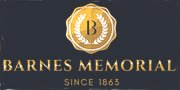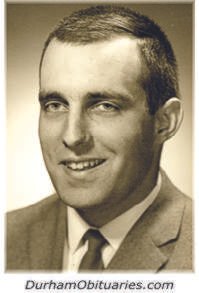 COCKBURN, Harry Arnold Cockburn - July 1, 1941 – March 22, 2021
Kind, generous, patient, loving, smart and full of business savvy (no surprise that he was a Boy Scout as well).
These are just a few words that easily describe Harry Arnold Cockburn who was a loving husband, son, older brother, father, father-in-law, grandfather, and friend.
Born on July 1st, 1941 in Springfield, Massachusetts to Ada and John Cockburn, but a proud Canadian through and through.
Married November 20, 1964 to Gail. Died peacefully at home in Whitby, Ontario on March 22, 2021.
Dad loved meeting people (and dogs), getting to know them, always showing an ease in conversation and learning new things.
While he had a good memory, he also made good use of his pocket notebooks that he always carried leaving us a trail of thoughts and wisdom. Practical, as well, he always bought several of a good thing be that socks or coats.
It also meant teaching us to parallel park in an empty parking lot with garbage cans or large water bottles from home to simulate vehicles.
He loved to travel and spend as much time as possible at the Crego Lake cottage which was the paradise he and Gail created.
Some travels involved fishing or hunting which at one time resulted in pheasants being carried back to Queen's on the train for Marnie and her housemates to cook up. He also loved great meals (Auberge du Pommier was a favourite) with family and friends and especially vanilla ice cream.
He was always an early adopter of new gadgets and technology, tools and especially cars (always thinking about his next vehicle). This meant carrying an early cell phone in a heavy case and later using his favourite Blackberry, knowing he had already purchased a new backup Blackberry, just in case.
Any vehicle brought adventure, whether a home-built Sea-flea, Ski doo, ATC, trailer, canoe, sailboat, pontoon boat or even a tractor. He had a big heart, often the first to get teary but could be counted on from a young age to enjoy giving thoughtful gifts.
He loved to fix things including plumbing or electrical; to tinker away in his organized workshops both at home and the cottage. He could build things like furniture, cutting boards and trivets using brass plates from a local box factory.
He was a divergent thinker who could methodically take a problem and turn it over until he had a good idea and took risks to try things out.
His curiosity about the things around him made him well versed on so many topics. He learned a lot from an early age about working on a farm, (Pickering Farms, Port Perry Packers) and about business from his Father and Grandfather. Even if that meant herding sheep up Brock Street from the train to Pickering Farms, assisting with replacing flowers at homes damaged along the way.
Along with his many connections, he always knew who to call in a situation, quick to offer help or knowledge but never wishing to impose, never getting angry.
He knew the strengths others had and how to encourage them. Hanging Gillian's artwork in the office was just one such way.
He had a willingness to speak up but he would quietly listen, letting people express their ideas.
Determined and with a plan, Harry used his ease with people and business savvy in various business ventures over the years and he was most proud of his achievements in real estate and the insurance business, Bowman and Gibson Ltd.
As time went on, he developed a signature style; socks and sandals with Tilley shorts and hat accompanied by one of his many plaid dress shirts.
He was always so generous, not just with family but whenever he recognized a way he could help.
He leaves behind many broken hearts, family and friends, who will miss him tremendously for his kindness and guidance.
He loved us all and we will love him dearly for always and forever.
Missing him already are siblings Pat, Catherine, Mary, Marg, Donald and their respective spouses, his nieces and nephews, the Whyte family, friends and neighbours.
Loved dearly and missed greatly by his wife Gail, daughters; Marnie and Gillian; Sons in Law: Harald and Mark; grandchildren: Hannah, Madeline, Zoe and Addison.
The family would appreciate any anecdotes or photos that you would love to share.
Fond memories ease the sadness. We plan to celebrate Harry's life with a gathering when it is safe to do so.
Donations to a charity of your choice or make a point to meet someone and share a conversation as Harry would do.
Messages of condolence and shared memories can be left for the family by visiting barnesmemorialfuneralhome.com .

{fastsocialshare}