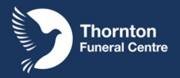 ERNEST, George William (Gerry) Ernest - October 6, 1933 – September 7, 2021
It is with great sadness that Gerry's family announces his sudden passing at Lakeridge Health Centre, Oshawa.
Gerry was a career banker and worked at TD for 38 years where he met the love of his life, June.
After his retirement, he developed a passion for photography and was a member of Oshawa Camera Club for many years where he won numerous awards for his nature photography.
He belonged to Durham Naturalists and was an avid birder, but his greatest love was his devotion to his wife, girls and grandsons.
He was predeceased by his parents Ervin and Luella Ernest and brother Robert, sister-in-law and brother-in-law Walter & Geraldine Ruppel (Schnarr), brothers-in-law Kenneth Weber, Jacob Schnarr Jr. and Kenneth Conibear.
He will be forever missed by his wife of 62 years June Ernest (Schnarr), daughters Karen Ethier (Ross), Gail Lambie (Mike) and grandsons: Ryan, Richard, Kevin and Graham.
He will be missed by his siblings: Marilyn Conibear, Carole Ernest, Elaine Pando (Bob), Doug Ernest (Donna), Linda Rumble (Jim), brothers-in-law and sisters-in-law: Clare & Rose Schnarr, Helene Weber, Audrey Schnarr and Gerry & Barb Schnarr.
The family would like to thank the doctors and nurses of Lakeridge Health and, in particular, the care given to Gerry by the ICU and Stroke Integration Unit.
Visitation will be held at THORNTON FUNERAL CENTRE 1200 Thornton Road N. Oshawa on Friday September 24th from 1 pm until 3 pm.
Please note, given Ontario's pending COVID-19 protocols, proof of vaccination and masks will be required to attend.
In lieu of flowers, donations may be made in his memory to Lakeridge Health Centre Oshawa, The Canadian Diabetes Association, or The Heart & Stroke Foundation of Canada.
Expressions of condolence may be left at etouch.ca .