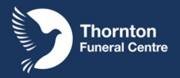 BLYTH, Joseph Ewing - Passed away peacefully, with his daughter Susan at his side, at her home, on September 23, 2021, at the age of 86.
Joe was born in Glasgow, Scotland, on February 9, 1935.
He was the 4th of 5 children born to Alec and Helen.
When Joe was 10 his family moved to Edinburgh, where he grew up and was indentured as a plumber.
One evening while out at the local dance hall, Joe met the love of his life, Betty Mansbridge.
Their courtship lasted a couple of years before Betty's family decided that Canada would be their home.
Joe followed, and they were married in Toronto 63 years ago.
Joe and Betty together raised 3 children and fostered many friendships along the way.
Joe was active with the Glasgow Rangers Club of Peterborough, Royal Canadian Legion as well as a respected Mason.
Many will remember him for his loyalty, respect, his sense of humor, caring and joy in life.
Earlier this year, Joe and his family were heartbroken when his adored daughter Jennifer passed, closely followed by the passing of his beloved wife Betty, and he missed them terribly.
Joe will be greatly missed by his son David (Camille) and his daughter Susan (David).
Adored grandpa of Michael (Becky), Alex (Lucas), Julianne (Justin), Kevin, Cydney (Luc), Emma and great-grandpa to Ivy.
Joe will be also missed by his sister Eleanor and his sisters-in-law in Scotland (Margaret and Helen) and his many cousins, nieces and nephews in Canada and Scotland.
Joe was predeceased by his brothers Alec, Frank and Alister. The family would like to thank Dr. K. Newton, the many nurses and PSWs and care-coordinator Monica Wind, for their caring support.
Funeral service will be held at THORNTON CEMETERY and FUNERAL CENTRE, 1200 Thornton Road North, Oshawa, (south of Taunton Road and off of Dryden Boulevard, 905-579-6787), on September 29, 2021, at 1 p.m.
Due to COVID-19 restrictions, we sadly regret that we are limited to 21 people that will be allowed to attend the service.
Please go to the funeral home website for funeral streaming details.
Expressions of condolence may be left at etouch.ca .
Donations to Durham Region Hospice - Whitby.