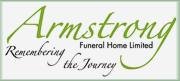 VAUTOUR, Ronald Joseph Vautour - March 27, 1962 - January 19th, 2022
Passed away suddenly on Wednesday, January 19, 2022 at his home, at the age of 59.
Beloved husband of Michelle.
Loving father of Michelle (Ian) Crimi, Randy (Connie), and Michael (Jessica).
Devoted grandfather of Logan and Ellie. Will be missed by his brother Gary (Sherry) and his aunt Melanie.
Ron lived life by his own rules, exactly how he wanted to live.
At an early age he achieved everything in his life he set out to do and was never afraid to go after what he wanted.
He took pride in the work he achieved over his lifetime, building a legacy for his family.

Well known for being a great friend and mentor to all those who had the pleasure of knowing him. A true friend who you could always count on, always willing to lend a helping hand or advice.
A true family man, he always wanted to make sure his family was taken care of.
Always giving his children words of advice and encouragement to do anything they were passionate about.
He was the one you would go to. A devoted husband for 37 years this April, Ron loved his wife Michelle, his best friend. He always wanted to make his wife happy. That was the most important thing to him.
He was so proud of little Logan and Ellie, and looking forward to becoming a grandfather again. We know he will be watching out for the kids.
A true entertainer at heart, Ron loved nothing more than getting out the guitars. He instilled a love of live country music in his children at a young age, which will be passed down for generations to come. Ron on bass, Randy on lead, Michael on drums, Michelle on vocals, Dan on the fiddle, Gary playing rhythm, there was never a shortage of tunes happening at the trailer park on a sunny afternoon. He could sure sing a Merle tune like no other.
A love for his hot rods, you would often find him in the garage with his brother Gary or sons laughing the night away, only taking a break for his homemade pizza and a can of ice-cold Coke. Some of the best times he had were in the garage. There was always a wild story to tell, and anyone who was in there could sure laugh with him for hours. He loved his Oakland.
Anyone who was brave enough would go for a ride and he wasn't afraid to tell you to hold on tight! We will put the seatbelts in dad, the kids will grow up loving the car just as much as you did.
We take comfort in knowing dad is playing us a tune in heaven with all the greats. We will be playing a tune for you too. We love you dad.
He will be sorely missed by all of his family and friends who had the pleasure of knowing him.
Visitation will be held on Monday, January 24, 2022 from 2-3 p.m. at the ARMSTRONG FUNERAL HOME (124 King St. E., Oshawa). A Funeral Service will follow in the Chapel at 3 p.m. Due to COVID19 restrictions, space is limited and registration is required to attend the visitation and service. If you wish to attend, please register at ARMSTRONG FUNERAL HOME or by calling 905-433-4711.
In lieu of flowers, memorial donations may be made to the Heart & Stroke Foundation or Canadian Cancer Society. Online condolences may be left at armstrongfh.ca .