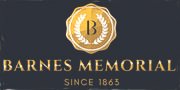 McDONOUGH, Brian James - Brian James McDonough, lover of family, friends, all things sports and a good Scotch, passed away at Lakeridge Health Oshawa on Thursday September 29th, 2022 at the age of 70 with his family by his side.
Brian is the loved and respected Dad of his daughter Erika and her husband Kyle Trivett of Little Britain and his son Richard McDonough and his partner Danielle Fraser of Cape Breton.
He is the loved Grandpa of Edwin and Malcolm and is warmly remembered by Adriana McDonough. Floki, Pekoe, Tetley, Chai and Luna will also miss him even though he often said "Get away from me" when they were jumping on him or licking his hands.
He is pre-deceased by his parents James and Margaret McDonough and his niece Nicole.
Loved and remembered by his sisters Sheila Gamna and her husband Bud, Colleen McDonough, Erin Smith and her husband Brian and Maureen Calaminici and her husband Bege.
Fondly remembered by his sisters-in-law Mandy Heyninck and her husband Joe and Theresa Pupulin. Beloved uncle of Ryan, Colin, Brock, Paige, Sean, Amanda, Justin and Nick.
Brian was a graduate of St. Mike's Catholic School, York University and the University of Toronto where he earned his teacher certification.
He was first-hired by the Durham Catholic District School Board, where he taught mathematics at Denis O'Connor Catholic High School and coached a variety of boys and girls sports teams.
He remained with the DO'C community until his retirement.
He continued to teach students long after, tutoring the teenaged kids of his former students. It is the end of an era to be sure.
Brian's calmness, patience, quiet manner and wry, playful sarcastic humour that was never hurtful endeared him to all who met him.
He loved hanging out with his family and friends, never turning down an opportunity to share a meal or a drink, watch a game (any game), play a round of golf or to simply sit happily with the people he loved around him.
Rest in peace Coach.
Visitation at BARNES MEMORIAL FUNERAL HOME on Thursday October 6th, 2022 from 4:00 pm to 6:00 pm with a Celebration of Life at 6:00 pm in the chapel, with a reception to follow.
IRISH BLESSING
May the road rise to meet you.
May the wind be always at your back.
May the sunshine warm upon your face.
May the rains fall upon your fields.
And until we meet again,
May God hold you in the hollow of His hand.
{fastsocialshare}