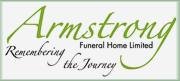 BARIL, Lisette Baril - January 3, 1945 - September 30, 2022
Malheureusement, nous annonçons le décès soudain et inattendu de notre bien-aimée Lisette le vendredi 30 septembre 2022.
Épouse d'Yvon depuis 51 ans. Mère adorée de Jean François (Chantal).
Grand-mère de Cassity, Jean-Sébastien et Catalaina.
Notre belle Lisette va être manqué par ça familles et un nombre incalculable d'amis.
Sa plus grande passion était sa famille et passer du temps avec eux.
Elle appréciait et chérissait tout et tout le monde dans sa vie.
Elle était toujours la vie de la fête et il n'y avait jamais un moment d'ennui quand Lisette était là.
Lisette adorait les animaux et les voyages annuels en Floride. Sur le plan professionnel, elle a passé de nombreuses années à travailler comme adjointe administrative et a également travaillé pour l'Amicale à Oshawa, aidant de nombreux Canadiens francophones à déménager et à s'intégrer dans la communauté, en aidant avec des emplois et des services de soutien.
Une célébration commémorative de la vie aura lieu le samedi 15 octobre à 13 h dans la chapelle du salon funéraire Armstrong, 124, rue King Est, Oshawa.
La visite commémorative aura lieu une heure avant le service.
Pour les condoléances en ligne, veuillez visiter armstrongfh.ca.
BARIL, Lisette - January 3, 1945 - September 30, 2022
Sadly we announce the sudden and unexpected passing of our beloved Lisette on Friday September 30th, 2022.
Beloved wife of Yvon for 51 years.
Adoring mother of Jean Francois (chantal).
Loving grandmother of Cassity, Jean-Sebastien and Catalaina.
Our beautiful Lisette will be lovingly remembered and sadly missed by many family and dear friends.
Her greatest passion was her family and spending time together with them.
She appreciated and cherished everything and everyone in her life. She was always the life of the party and there was never a dull moment when Lisette was around. Lisette adored animals and her yearly trips to Florida.
Professionally she spent many years working as an administrative assistant and also worked for Amicale in Oshawa helping many French speaking Canadians relocate and integrate into the community, assisting with jobs and support services.
A Memorial Celebration of Life will be held on Saturday October 15th at 1pm in the Chapel of ARMSTRONG FUNERAL HOME , 124 King Street East, Oshawa. Memorial visitation will be held one hour prior to the service.
For online condolences, please visit armstrongfh.ca .
{fastsocialshare}