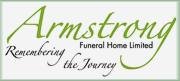 BLACK, Anna (Anne) - Centenarian
September 20, 1917 - November 22, 2022
On November 22nd in her 106th year, resident for 19 months at Chartwell Wynfield LTC Nursing Home in Oshawa, ON, Anne began the solemn journey to 'Everlasting Life', for which she had been waiting and praying.
After living so independently beyond her 100th year, adjusting to immobility was to be a daunting challenge.
Both Anne and her late husband Michael (1993) were Canadian born. They relocated from Winnipeg, MB to Oshawa with their first-born son, Kenneth.
As for many other families, employment opportunities at General Motors of Canada would help them establish a new life in this growing community 'in the east'.
Anne is forever the mother of Kenneth (the late Carol), Carol Smart (Bill) and Michael Jr (Anne); and the aunt of Barbara Damant (Lance).
She was a caring grandmother to Gregory, Stephen, Courtney (Dave) and Bradley (Jenn). She cherished her great-grandchildren Jackson, his twin Liam (predeceased), Tristan, Thomas, and Barrett.
A mostly self-taught baker, sewer and knitter, Anne used her skills to make various desserts and garments, also knitting/donating hats over many years for the premature babies at the hospital. She enjoyed five-pin bowling for some years and then a change of pace working in the mail sorting department of Canada Post when her children were older.
Anne was a dedicated follower of current events on CFRB, a Word Search aficionado; only Jeopardy and shows that involved recipes, or news of the day, would keep her in front of the TV!
She was adamant about exercising her right to vote and did her share of volunteering on election teams. She would stress the importance of a good education, often commenting that she wished she could have had an opportunity to go further in her schooling. She seemed to do just fine with her own life-long learning effort!
Anne knew she was blessed to have many special friends of many ages, but it became unsettling as she watched the earthly journeys of her more mature friends end.
She was a serving and long-time member of St. George the Great Martyr Ukrainian Catholic Church and the associated UCWLC Branch #1. She was a dedicated alto in the church choirs and helped in the kitchen of the original church hall, continuing as a weekly volunteer in the Lviv Hall kitchen into her 90's where surprise birthday parties were lavishly bestowed upon her! She wouldn't let on, but she loved every second of them!
Fiesta was another favourite time of the year!
Anne also accumulated many memories as a long-time serving member of the evolving, and now former, UAW/CAW/UNIFOR Family Auxiliary. For years, much fun was had at annual banquets and the UAW Picnics at Lakeview Park, working in the Silver Dollar Booth. She helped to get the initial catering service off the ground at the former UAW Hall on Bond Street.
Many knew Anne as a "sweet lady" but her witty, determined and mischievous side couldn't, at all, be discounted! She set high standards for herself and had lofty expectations of others! She always valued those who were part of her continuing story and those who stayed in touch. To all who contributed to her well-being and care in any way, for however long or short term…. you were always fondly appreciated in her/our hearts.
Visitation Tuesday, November 29th at 1:30 p.m. followed by the Funeral Liturgy at 3:00 p.m., both at ARMSTRONG FUNERAL HOME (124 King St. E., Oshawa). Interment on Wednesday, November 30th at 1:00 p.m. at St. Wolodymyr and St. Olha Cemetery (1112 Prestonvale Rd., Courtice, ON L1E 2P3).
Online condolences may be made at armstrongfh.ca .
If you so choose, donate in Anne's memory to the CHARITY or church of your choice, or take time to help someone in need.
Anne entered the world simply, lived simply, and left all the richer for it.
"His Peace has been granted to her and we rejoice in that."
{fastsocialshare}