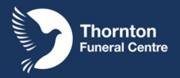 PINDER, Dr. John Arthur Pinder - January 24, 1930 – January 31, 2023
It is with a heavy heart that we announce the passing of our dearly beloved Father at Lakeridge Hospital in his 94th year on January 31st, 2023.
John was born in Montreal and was married to the love of his life Ann for 61 years (predeceased by 7 ½ years).
Predeceased by his parents, Arthur & Mary Irene (Richardson) and loving sister Shirley Stephenson, along with brothers-in-law John Vdoviak, Steve Vdoviak, and Jerry Hornak, as well as Ann's parents Stefan and Kristina (Mizerak).
He leaves behind his three children Debora (Michael), Roderick (Frances) and Suzanne (Wayne) and three grandchildren Daniel, Benjamin, and Sara. He will be fondly remembered by his three sisters-in-law Betty, Sheila and Cathy (Tom) along with many nieces and nephews.
John was a kind, generous family man who loved to spend time traveling the world. Ann and John spent their retirement years travelling multiple times annually.
After our Mom passed away, our Dad continued to travel – cruising the Caribbean, Hawaii, Alaska and South America and trips to Ireland and Florida.
John was proud of his doctorate in Chemistry from the University of Toronto and equally proud of his undergraduate degree that he earned from Bishop's University in Lennoxville (Sherbrooke), Quebec whose moto of "sound learning strengthens the spirit" is applicable to many related dissertations!
John's upbringing and education afforded him a fulfilling career and many blessings shared with his family.
For this and so much more we are eternally grateful.
Arrangements entrusted with THORNTON FUNERAL CENTRE .
Online condolences may be made at etouch.ca .
{fastsocialshare}