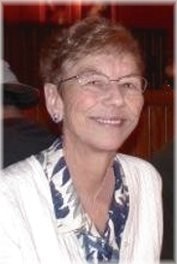 BRUMELL, Sheila Jean - It is with great sadness that we announce the passing of our dear 'sainted' mother, Sheila Jean Brumell (nee Plaunt), on October 2, 2018, at the age of 79, following a long, brave battle with cancer.

Born to the late Iva Jean Plaunt (nee Mason) and the late Harry A. Plaunt on April 6, 1939, Sheila began her life in New Liskeard, Ontario.
She told stories of a happy childhood: memories of her dad helping her and the neighbourhood children to put on a circus in their garage; of receiving handmade toys for Christmas; and of growing up with 'central' heating (a wood stove in the centre of the house) in their modest, yet comfortable home.

A social butterfly at heart, Sheila spent her youth playing basketball, attending summer camp on Lake Couchiching and dancing at parties with friends. She left New Liskeard to train as a nurse at Toronto East General Hospital. It was there that she developed lifelong friendships and began a career that would span her lifetime.

She met Robert, the love of her life, a handsome young man from the neighbouring town of Haileybury.
They became friends, fell in love and then married. They called many places across Canada home during the early years of their marriage and by 1972 had four beautiful children. They settled in Stouffville to raise their children and built a big family home on Clarke Street. When the children were grown, Bob and Sheila moved to Newmarket, Barrie and then Niagara Falls.

Over the years, Sheila lavished her four children with big, boisterous, game-filled birthday parties and fun- and family-filled Christmases with big Christmas trees, lots of presents, a perfectly set holiday table and a big turkey dinner. Holidays were incredible with Mom at the helm.

Sheila worked the final years of her career at Southlake Regional Health Centre in Newmarket. She led the IV team and then the Health and Safety department. She retired from her duties but later returned to work at the hospital to write emergency evacuation plans.

A lover of music, Sheila's musical tastes evolved over the years. At the height of the disco era, she tried to teach her children how to jive to songs from her youth, such as Green Door by Jim Lowe. Other favourites included Carole King and Richard Clayderman.

Sheila will be missed most by her loving husband, Bob; devoted children Catherine, John (Stacey), Audrey and Michael (Marcela); sister Audrey Peters (Roland Brazeau); brother Morris Plaunt (Joy); grandchildren AJ, Ryan, Skylar, Jake, Hunter and Sadie; nieces and nephews; and the many people whose lives she touched along the way.

For those who have known Sheila in her journey with us, there will be an informal Celebration of Her Life at Courtyard Marriott, 5950 Victoria Avenue, Niagara Falls, Ontario, on Saturday, December 1, 2018, 1-4pm.
{fastsocialshare