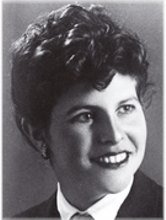 CIUFFREDA, Antonia (Palumbo) -(1928 – 2020) - Grandmother, great-grandmother, mother, wife, sister and loving aunt, Antonia died peacefully on Tuesday May 26, 2020 at Villa Colombo.
She worked hard and lived her life fully, with strength and fortitude, always ready to laugh and joke no matter the circumstance.
In no doubt due to her indomitable spirit, she survived considerable health issues that would have disheartened many.
Ever ready to find humour in whatever life threw at her, she retained her ability to laugh and sing until the end.
We will miss her serenades, her lightning-quick jokes and her unfailing love.
Please direct any donations to Villa Charities or to the Alzheimer's Society.
A private funeral was held on Thursday May 28, 2020 with entombment.

{fastsocialshare