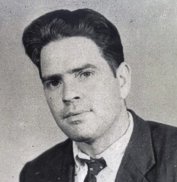 VIVEIROS, Isidro - (July 1st, 1931 – October 25th, 2020) - It is with sadness that we announce the death of our father, Isidro Viveiros.
He is survived by his wife, Julieta (Melo) of almost 70 years, children Isidro (Eduarda), Tony, John, Maria (Kirk), Lucy, Joe and Nelia (Jeff), 18 grandchildren Jennifer, Jason, Tracey, Marlene, Kristopher, Ashleigh, Emily, Melissa, Cassandra, Amanda, Johnny, Rochelle, Bronson, Myles, Peter, Jordan Juliet, Andrea and Kathryn and six great-grandchildren, Tristan, Lily, Emma, Makai, Domenic and Marcus.
Born in Sao Miguel, Azores, he travelled to Canada at the age of 38 with his wife and 7 children and settled in Toronto where he worked as a carpenter until he retired. He was a very traditional Portuguese father and loved to make wine, sausages and tending to his extravagant vegetable garden. He loved sharing stories about the old country and was always happy to share a meal and a glass of homemade wine.
He will be dearly missed by all his family and friends in Canada, and his countless relatives residing in Portugal and Brazil.
Arrangements with Scott funeral home, Mississauga chapel.
{fastsocialshare