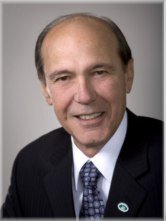 COLLINS, Norman John Frank - Passed away peacefully at Markham Stouffville Hospital on January 16, 2021.
Beloved father to daughter Jennifer (and husband Phil) and son Scott.
Loving husband of the late Lana Auralee (Moorhouse) Collins.
Proud brother to Neil Richard Albert Collins and his wife Donna Elizabeth (Adamson) Collins, and nieces Tracy-Lynn Elizabeth Collins and son Riley, and Tanya-Dawn Angelique (Collins) von Hugo, husband Michael and children Tucker and McKinley.
He will be deeply missed and remembered as a kind, generous man who always put others before himself. He strove to live a good life, to live by a code, to earn and hold the love of his family and the kind regard of others.
Friends are invited to join a Memorial Services hosted by Dixon-Garland Funeral Home on Saturday, January 30th at 11:00am. The service will be hosted virtually.
Our father wished to extend a special thank you to cherished clients and colleagues who enriched his life.
In lieu of flowers, you may make a charitable contribution to The Salvation Arm.

{fastsocialshare