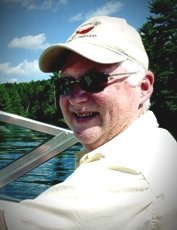 PATTERSON, Warren Philip - (July 23, 1950 – July 24, 2021)
With unspeakable sadness, Warren, our much admired fellow traveller on life's road; lost his final battle one day after his 71st birthday.
The fight of his life began almost 5 years ago and was never-ending. One health crisis after another was put in his path.
With undeniable will of a fearless warrior; he faced every battle head on. His name should be Bravery.
Everyone who had the fortune to know Warren concurs; loyal, protective, trustworthy, interested and interesting, deep thinking, innovative, competitive, unconventional, relentless, spirited, dependable, with a heck of a wry sense of humour, unmatched in stubbornness and most important, a gentleness and caring in his soul only a trusted few were lucky enough to experience.
Warren had his friends' backs, whether that was jumping to their defence in the case of physical or verbal attacks, or jumping to act as ambulance driver to make sure a friend's new baby was delivered safely at the hospital. Warren was his own man, and never, ever dull.
Fiercely proud to be born and bred (in his opinion), in the better part of Toronto (east of Yonge Street), to Bill and Rossie Patterson (predeceased); Warren and his sister Paula (Tom Hacking) enjoyed a life filled with typical brother and sisterly fun, one-upmanship, and everlasting love and respect for each other. Warren is survived by the proudest achievement in his life, his son Jay.
Warren leaves behind his wife of 28 years Linda, who after passing the character test both on the golf course and through many lively debates, accepted his invitation to join him on the adventure of a lifetime. Their mutual devotion and love of travel, their cottage and each other- no matter what life brought them – are only part of what made them tick as a couple. Linda's care and determination, along with guidance from numerous medical teams allowed Warren to enjoy a wonderful quality of life, full of happy times with many cherished memories made, not allowing his health issues to define Warren's life for a second.
An avid golfer who shot in the low to mid 80's, Warren's wicked chip shots were a wonder to behold, resulting in his often being awarded the large, (and to most wives, hideous) semi-annual Paudash Lake Conference golf trophy. Twice annual Paudash Lake Conferences (aka boy's weekends) spent with those he truly considered his "brothers", (Jim, Doug, Henry, and Steve) were filled with Euchre games (Warren was a competitive and master player), copious glasses of wine (always red), gourmet home cooked meals, and lively debates about any and every topic – nothing was off the table, particularly politics of the day. So much fun was had by all; another "conference" was added to the annual traditions, the Super Bowl Weekend Conference - more fun, great food, spirited discussion and the obligatory shinny game of hockey on the frozen lake before the big game. Warren was quick to strap on the skates (minus any protective gear); it didn't take long at all for his competitive streak to emerge.
Warren often prevailed in winning the weekend's Super Bowl pool – he was quite skilled in picking winners, in all aspects of his life. His time spent with his brothers at the conferences were highly cherished times filled with joy.
Undeniable smarts and charm (as well as a contagious smile) allowed for Warren's highly successful sales careers, starting in Real Estate and culminating as a Publisher for the business magazine divisions of MacLean Hunter and Rogers Communications where he repeatedly was singled out over more than 25 years for his sales achievements, innovative ideas, and development of his direct reports on behalf of both companies.
As the logistics market evolved, he identified niches which he pursued with new publishing ventures, often to the chagrin of colleagues where his new ventures spilled into overlapping markets. As an example, Warren was one of the first to see the importance of bar coding and robotics in supply chain management and he developed new products to serve the field. He was relentless in his pursuit of his ideas, had an immense work ethic and ambition. Although he expected a lot from his employees, he never set a standard he himself didn't practice. He often lamented he'd hire great people and while he wished his peers would stop poaching them, he was genuinely happy for them they were often sought out.
There are no words to describe the plethora of exceptional doctors and nurses at Sunnybrook Hospital who went above and beyond right from the start, becoming part of Warren's family of caregivers, fighting just as hard as he did to keep him alive. Our sincerest and unending gratitude to Dr. Sheldon Tobe (Nephrology) who told Warren miracles do happen, and to Dr. Craig Earle (Oncology), who made it so; as well as to our angel, Raquel Bersamira and the entire Home Dialysis team. We received the gift of three extra years with Warren because of you all.
If desired, donations can be made in Warren's name to the Sunnybrook Hospital Foundation, specifically requested to be directed to the Nephrology Home Dialysis Unit, or the Odette Cancer Center.
On angel's wings you were taken, but in our hearts you'll stay
And in God's light you will rest, until we meet again some day.
Arrangements entrusted with Kane-Jerrett funeral home.
{fastsocialshare