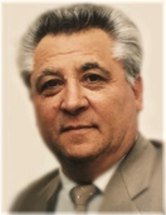 BAFUNDI, Giovanni Nicola - It is with our profound sadness to announce the passing of our beloved Giovanni on Sunday, August 1, 2021 at Sunnybrook Hospital.
Giovanni will be forever cherished by his beautiful wife Gina.
He will forever be in the hearts of his children Vincenza (Mario Mercuri) and Maria Cristina (Paolo Sala).
He was a proud and loving grandfather to Veronica and Arianna.
He will be missed dearly by his Sister-In-Laws Carmela and Lina.
He was a loving uncle to Maria, Pietro, Giuseppe, Antonella, Nicola, Rosa, Michele, Pietro, Pasquale and Filomena.
Giovanni Nicola is now reunited with his late parents Pietro and Vincenza as well as his siblings Luca (Maria), Antonio, Rosa (Antonio), Lucia (Savino), Maria, Michele. Giovanni is also reunited with his late nephew Pietro. He is also rejoined with his Brother-In-Law Domenico and his family Franca, Rocco, Savino and his Sister-In-Law Antonietta.

Visitation will be held at DeMarco Funeral Home, Toronto on Wednesday, August 4, 2021. Funeral Mass will be celebrated at St. Jane Frances Roman Catholic Church (2747 Jane St., Toronto, Ont.) on Thursday, August 5, 2021 at 9:30 A.M. Entombment will follow.

{fastsocialshare