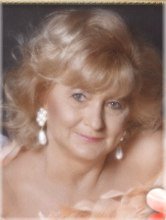 FARLINGER, Esther Ruth - RN., O. Ont., L.L.D. - September 15, 1934 – September 9, 2021
If there was an important job that needed doing, Esther was the go-to person throughout her almost 87 years.
Give her a challenge and she made it happen, whether it was raising money for a charity, chairing a board of directors, or organizing a group of 5,000 Canadians to travel to New York to support the city in the wake of 9/11 – an accomplishment that was acknowledged in a personal letter from President George W. Bush.
Her achievements over the years earned her the Order of Ontario, an honorary Doctor of Laws degree from the University of Windsor (Assumption), the Queen's Golden Jubilee Medal, the Queen's Diamond Jubilee Medal, and a Woman of the 21st. Century Award.
Over the course of her remarkable career, she ran a medical floor at Montreal's Jewish General Hospital, worked as a dental assistant, and then became an accredited interior designer.

Esther worked tirelessly on behalf of the Royal Family and was Governor/Director of the Duke of Edinburgh Awards in Canada. She hosted a charity fund-raising event on behalf of Prince Edward and his wife Sophie at the Farlinger's Florida residence, and they remained in personal contact for the rest of her life.
The many worthy organizations she helped raise money for include the Canadian Opera Company, the North York Symphony Orchestra, the McMichael Collection, B'nai B'rith, the Canadian World Olympic Culinary Young Canadian Challenge, and the Multiple Sclerosis Society.
Esther was born in Windsor, Ontario on Sept. 15, 1934, to the late Peter and Margaret Brostyan. She attended Alma College in St. Thomas, working in the summer in her father's tobacco fields. Upon graduation from Alma, she entered McGill University with the dream of becoming an architect.

She had one son, Philip Guy Andrews, who predeceased her by only a few days.
She is survived by her grandchildren Grayson and Madison Andrews, her daughter-in-law Willi Van Deven, her niece Georgia Kovalik (husband Peter), and nephews Chris Meredith (wife Mary), and Toby Meredith (wife Joyce).
In lieu of flowers, please consider a contribution to the Esther Farlinger Award for Event Planning Endowment at George Brown College. The endowment funds awards and scholarships to be given to deserving and eligible students in perpetuity.
A private visitation and service will be held.

{fastsocialshare