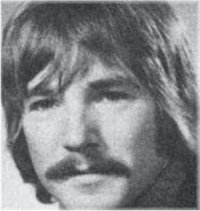 SMITH, Robert Thomas William - "Bobby" "Smitty" "Dad" "Uncle Buck" Whatever nickname you had for Robert "Bob" Smith, you could not forget him.
And that unmistakable feeling of knowing Bob will continue to be the case, as we celebrate his memory following his passing on September 12, 2021.
As a talented young hockey player in Toronto, Bob was awarded a full scholarship to the University of New Hampshire in 1969.
Bob's standout goaltending in 1972 won him the Roger A. Leclerc Trophy, which is presented annually to the UNH hockey team's MVP as voted by teammates.
The following year, Bob won the Jere A. Chase Award, which honors the graduating senior who has displayed outstanding student service to the university. While at UNH, Bob met and married his wife, Kathleen Smith.
After graduation, Bob joined the Chicago Cougars as a goalie for the then brand-new World Hockey Association.
He eventually left the team, moved back home to Ontario with his wife, and had their first son, Kevin.
The family later moved back to New Hampshire, where they had a daughter, Trisha.
Throughout the '80s, '90s, and beyond, Bob transformed his quick reflexes and knack for connecting with others into sales. Always the free spirit, his family is comforted by the fact that Bob is now experiencing that feeling in its purest form.
He is survived by his children Kevin Smith and Patricia Smith; grandchildren Wesley Smith and Theodore Smith; siblings Michael Smith, Mary-Anne Gardner, Peter Smith, Paul Smith, Therese Liston, and Deborah Cassavaugh.

{fastsocialshare