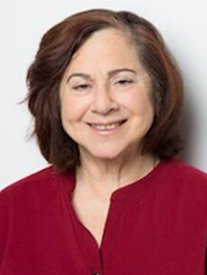 GERECHTER, Valerie Marsha - Much more than 'good enough.' Valerie Marsha Gerechter, born December 20, 1954, at Mount Sinai Hospital in Toronto, passed away on September 30, 2023, at St. Joseph Hospital in Toronto.
A woman of strength, resilience, and boundless love, Valerie's journey was marked by determination and grace.
Growing up in foster care, Valerie faced early challenges with courage.
She graduated from York University with a BA in Sociology in 1978. With an expansive heart, Valerie fostered and later adopted her cherished daughter, Sarah Gerechter.
Later in life, she became a registered psychotherapist, touching countless lives through her practice.
Valerie was a devoted mother to her five children: Jordan (Michelle), Kyle (Sarah), Maribeth (Michael), Rebecca (Terry), and Sarah (Tony).
She also leaves behind her sister, Bonnie (David); nieces, Amy (Atiq) and Tamara; and the shining light of her later years, grandson, Simon.
A self-made entrepreneur, Valerie started her own publishing business and later in life, her commitment to personal growth and healing led her back to school, culminating in her achieving a lifelong dream of becoming a psychotherapist. Despite facing illness and pain in her recent years, she never gave up hope.
Her story serves as an inspiration, showcasing triumph over adversity and the power of unwavering commitment to family. She will be deeply missed.
Please contact her family for information about Memorial Services.
{fastsocialshare