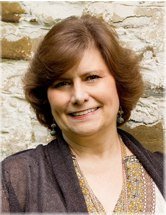 DUMBLETON, Maureen E. - Passed away peacefully on Tuesday, January 2, 2018 after a 16-year long battle with cancer at the age of 52 years.
Survived by her husband Vic, sons Brian, Evan, mother Ets, siblings John, Lori and Judy, as well as several nephews and nieces.
Predeceased by brother Jim.
Maureen loved working, and was a passionate sales rep for nearly 25 years with the last 8 being in oncology. She loved her work and loved her colleagues. Her passion and kindness was key for her in advocating for patients to ensure they received optimal therapies, never wanting her own illness to distract from anyone or anything.
In 2016, Maureen's illness forced her from her passion. Her fight against cancer began in earnest.
She could no longer keep her battle from her friends and colleagues. Her family's support and signature humour helped her in this journey, attending each treatment and clinic with her. She often worried about others, ensuring they were comfortable, supporting others on blogs and webchats, helping them through their journeys whilst battling her own. Cancer caught up to her in December 2017.
Her incredible medical team at St. Michael's Hospital Oncology Clinic provided invaluable comfort and support to the end. The ultimate bad news came just before the New Year and Maureen wanted to spend New Year's Eve at home with her family. On January 1st, her fight almost gone, Maureen lost strength and lost the battle with family at her bedside.
She will be greatly missed by all of us.
A special thanks to the St. Michael's Hospital Oncology Clinic doctors and staff.
In lieu of flowers, donations may be made to the St. Michael's Hospital Foundation/Oncology Clinic, or the Canadian Cancer Society.
{fastsocialshare}