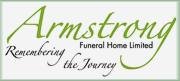 LEACH, Darryl Eric – March 19th, 1947 - April 12th, 2021
Following a brief battle with pancreatic cancer, on Monday, April 12, 2021 at Lakeridge Health Oshawa, 24 days after his 74th birthday.
The number 74 is: the 21st distinct semiprime and the 11th of the form 2 x q (2 x 37); represented as 202, a palindrome, in the base-6 numeral system; and is the third hungry number.
Anyone who knew Darryl will appreciate this information, and his family was able to share this with him when his last birthday was celebrated at home.
He also enjoyed the number 73, as a perfect prime, and his lifelong favourite – his jersey number from his days with the Oshawa Generals, 17, a prime number that is the sum of the first four prime numbers.
After retiring from the Actuarial field, where he was a Fellow of the Canadian Institute of Actuaries, or as he liked to say the CIA, Darryl spent most of his time at The Cabin, his sanctuary, driving his tractor, grooming his trails, moving dirt, and caring for his trout pond.
As a lifelong fan of the Detroit Red Wings, and the Toronto Raptors since day-one, he spent his down time watching them play while enjoying a bowl, (or two), of ice cream and a coke zero. He reluctantly retired his membership from Whitevale Golf Club last season, after several decades on the course.
Darryl is survived by his wife, Irene (nee: Ochej), his loving children, daughter, Kimberley, sons, Derrik (Maryam Moazami), and Damian (Stephanie), his brother Barry, and sisters, Tana and Cori. Proud grandfather of Benjamin, Jillian, Samuel and little Annabella.
They always brought a smile to his face and he printed more pictures than you can imagine and carried them with him to show to all. He will be missed by sisters-in-law Helen Curtis and Sandi Simard (Marc Essertaize), and his four-legged grand-dog, Hank. Darryl is predeceased by his parents, Donald and Evelyn Leach.
As per his wishes, Darryl will be cremated. A Celebration of Darryl's Life will be held, at a later date, when we are able to gather.
Arrangements entrusted to ARMSTRONG FUNERAL HOME .
To share an online condolence please visit armstrongfh.ca .
A Memorial Research Scholarship has been established to support pancreatic cancer research in Canada, if you are interested in making a donation, please visit:

https://www.torontofoundation.ca/darryl-eric-leach-research-scholarship.