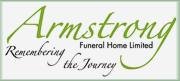 RIDGE, Kenneth (Ken) Ridge - August 7th, 1930 - August 19th, 2021
Died on the 19th of August, twelve days after his 91st birthday.
He was a passionate educator, community leader, and naturalist, who spent most of his life in Oshawa, a city where his contributions and influence can be found everywhere, from libraries to community gardens.

After graduating from Victoria College, he became a history teacher, and later Vice-Principal and Principal of both R.S. McLaughlin and G.L. Roberts Collegiates in Oshawa.
He knew every student's name, and had a reputation for being strict, but always fair.
He was famous for trying to talk a young Bobby Orr out of hockey, telling him there was no future in it.

He took early retirement and plunged into a dizzying array of community leadership roles. He was elected to the Durham Region School Board as a trustee.
He was Chair of the Library Board, President of Rotary, Chair of the Cancer Society (he was a three-time cancer survivor), and he played leadership roles in a wide variety of historical and environmental groups. Ken, and his best friend and wife Edna, were active parishioners in St Luke's and later Knox Presbyterian Churches, and in the winters they were fixtures at the Oshawa Ski Club. Ken was a Scoutmaster, and introduced numerous young people to camping, hiking, orienteering, and the tying of bowlines.

An avid birder, for many years he and Edna were volunteers and supporters of Thickson's Woods where Ken could often be found, binoculars in hand, generously sharing his extraordinary knowledge of the natural world with others. Family vacations often centred around favourite birding locations, such as Presqu'ile Provincial Park.
A civil war buff, other vacations involved trips to obscure civil war battlefields where his family might be dispersed across the battlefield so he could visualize where the various armies had been deployed.
A dedicated anglophile and monarchist, he adored all things English and royal.
He was a lifelong admirer of The Master himself, P.G. Wodehouse, and read every Jeeves and Wooster book countless times. He had an endless variety of hobbies, including gardening, genealogy, photography, cycling, dog training, canoeing, sailing, and camping. The rock tumbling, playing recorder, and embedding things in plastic resin were mercifully short-lived hobbies.

Ken had a long, happy life of service and community. As an educator and volunteer he enriched a lot of lives and made his community a better place.
As a naturalist he made the world a little bit greener and healthier. His exceptionally rich life was filled with family, countless dear friends, love, laughter, and his beloved German Shepherds. By any standard, Ken's was a life well and generously lived.

Ken spent his final years in Extendicare in Oshawa where the truly wonderful staff ensured he had a safe and happy home. A particular thanks to the kind and caring Brianna.

His younger sister Joan died too young in 2020. Ken is greatly loved, and greatly missed, by his wife of 65 years, Edna, daughter Ellen Brohman (Brad), and son James Ridge (Donna).
In his later years his six grandkids, of whom he was immensely proud, were his favourite topic of conversation. He is missed by Venessa, Amelia, Joel, Charlie, and Alex Brohman, and by Maxwell Ridge (Marion). Ken was a strict grammarian, so we have used the Oxford Comma in his honour.

In lieu of flowers please consider a donation to Thickson's Woods or Knox Presbyterian Church in Oshawa.

There will be a visitation at ARMSTRONG FUNERAL HOME (124 King St E, Oshawa) from 1-2 PM on Saturday the 28th of August, followed by a private family service. Due to COVID19 restrictions, registration is required to attend the visitation.
If you wish to attend, please visit ARMSTRONG FUNERAL HOME or call 905-433-4711 to register.
Online condolences may be left at armstrongfh.ca .