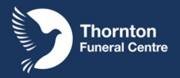 ZAPORA, Paul Chester - (1918-2021) - Paul passed away in Oshawa on September 13, 2021 at the age of 103.
Born on a small farm in southern Poland in 1918, Paul grew up sleeping in a barn.
The Second World War had him arrested by the invading German army as a political prisoner because of his age, and although he ended up at Auschwitz and Buchenwald, God watched over him and he was a Holocaust survivor.
After the war, he spent 3 years in a refugee camp, where he met the love of his life Clara, with whom he would end up spending 76 years together, and who in his own words would 'show him the world'.
Following a civil ceremony in Germany they emigrated to Canada in 1948, worked under contract for a year to repay their passage to the government, and finally settled in Oshawa, Ontario.
Being Catholic, a church ceremony was required, and this was performed by his uncle, Father Zapora, a parish priest in Washington, Pennsylvania.
There, new friends Daniel and Marie became his best man and mother's maid of honour, and that family through the years brought many special memories for Paul.
In Oshawa, Paul built a home, and with Clara had a son, George. A devoted family man, Paul enjoyed gardening, bicycling and cross country skiing. Hiking and walking with his wife and son took up his spare time.
The most important thing he passed on to his son was not to harbour grudges or ill feelings, as they would only "eat away at you". He always looked for the good in people, never distinguishing by race or nationality, to him everyone was equal as a human being.
A quiet man, Paul earned the friendship and respect of all he met, leaving a positive impact on family and friends.
While many were in retirement homes, his desire and passion to live had him walking for weekly groceries 'til' a few months before his passing.
Many thanks go out to all the people that saw the humility and kindness in this man, and enriched his life.
Paul leaves behind his wife Clara, son George and many extended family members from Canada and Poland.
A private interment will follow at a later date.
Arrangements entrusted to THORNTON CEMETERY and FUNERAL CENTRE, 1200 Thornton Road North, Oshawa, (South of Taunton Road and off of Dryden Blvd, 905-579-6787).
In lieu of flowers, take a moment to appreciate the ones you love and care about.
Expressions of condolence may be left at etouch.ca .