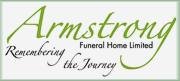 MAYNE, Eric Mayne -
February 6, 1931 – September 15, 2023
Passed away peacefully in slumber, in his 92nd year at Glen Hill Strathaven, Bowmanville.
My Dad – My Hero.
Dad joined the City of Oshawa Police Department on October 17th, 1955, retiring October 30th, 1990.
He was also an avid farmer and carpenter extraordinaire.
Although my heart aches, I am content knowing he is where he wanted to be – with Elsie, his soulmate of 68+ years, and his beloved sons Scott and Guy.
September morning – a crisp sunny day with not a cloud in a bluer than blue sky, I saluted you "Clear Sailing Dad!". You proved an honourable husband and exemplary father as you lovingly tended to my mother's needs 24/7 during her health struggles in her twilight of life. Quietly in awe, I marveled at your steadfast devotion and fortitude, stamina, selflessness and quiet humbleness. Without doubt, you are a tough act to follow, and I honestly pray that I might live in step with your noble character.
I will miss your tales of policing and the friends and colleagues you've amassed during your years of service, your adventures and mishaps as a young lad growing up in Bolton, England; the thrill of immigrating to Canada as a teen – landing in Halifax – and upon hearing the squealing of tires on pavement, you excitedly proclaimed "This country's for me!". And how very fortunate you felt to call Canada 'Home'.
Paramount was meeting the love of your life at the horse stable on King and Wilson, thus leading to a shared dream of/and a future Briarhill Farm.
I learned how you honed your apprenticeship skills building houses for the Johannsen brothers and then ours on Devon Street, all the while settling into your policing career.
While mom was the visionary and banker, you constructed, adjusted and organized our home. Disciplined, methodical, practical, reasonable and trustworthy, your greatest talent was your ability to labour slowly and efficiently building our lives brick by brick upon a solid foundation – making as few mistakes as possible, and improving upon the old.
Patiently taking your time to smooth all the edges of any project you chose to undertake, was to you the only correct way of achieving anything worthwhile and lasting. Working with you and your systematic way was never boring nor burdensome, but rather a pleasure and always, always educational.
Our many family projects were just steps in creating a life perfect for us to enjoy and later reflect upon. In essence, you and mom made it easy to bond with our land because you each had your feet planted firmly on the ground, showed a talent for practicing resourcefulness, and lots of hard work – from sunup to sundown.
You instinctively arose, without fail, each morning at precisely 5:44 a.m. (your badge number), hopped upon the Massey and woke us all up – including the horses embedded with shavings. You were so eager to start the day, mom and I would often say that you were likely born with a hammer in your hand.
Dad, I will miss us swinging on the front porch singing "Anything You Can Do", and trying to drown each other out, and bantering back and forth "Who's on first?". I will miss the twinkle in your eyes, your wit – and hey – your timing was impeccable; your 'silly-bugger' antics; and our on-going debate as to which Errol Flynn movie was his best.
When I was younger you showed me the magic of a night sky and the world felt like it was opening up, glittering – full of possibility. You taught me the importance of second chances, the fragility of life, and patiently listened as I raved on and on about my many spiritual quests and search for meaning.
Discussions and debates in philosophy, science and evolution, religion and pragmatism always concluded with what it takes to be a decent human being. Basically, what it all boiled down to was the golden rule "Do unto others…".
Working beside you Dad, I developed strength, stamina, discipline and precision…and hey…I can now mix cement, lay brick, build trusses, shingle a roof, fence a paddock and more. Although I still can't master the art of taping and plastering drywall…oh well…
All in all, the greatest lesson you taught me was true elegance lies not in ridged thinking but rather gentle curves; the simple act of listening more and sometimes speaking less, the gracefulness of the 'flow'; that less is really more and not the least of these – be still and listen to that quiet voice within is usually the best option.
My beloved Dad – you've lived a varied, dutiful, meaningful and fulfilling life, but now it's time to lay your hammer down and rest high upon that mountain. Your work here on Earth is done. You have verily earned your peace. Tell mom I'm still feeding the birds. And if you decide to build fences – I will surely paint them when I get there.
Eric leaves behind his beloved sisters Peggy (of Ottawa), and Betty (of Oshawa), along with many nieces and nephews.
He is now with Elsie and his boys, his adored parents Joseph and Dianna, cherished sister Mona, and loved ones passed.
I humbly extend a heartfelt thank you to the many doctors and nurses affiliated with my father's care, Lovell drugs, and the super amazing staff of Glen Hill Strathaven who served him with utmost kindness and understanding, patience, much dignity and abiding compassion.
Without a doubt, you have ALL earned a star in heaven. To the folks who stopped by the house and called to check up on Dad – and I – thank you. As well, much appreciation to Armstrong Funeral Home for your professionalism and care.
Let us all leave our autograph in time by being the best that we can possibly be. And know that our loved ones are never really gone – they've just changed their address.
Arrangements entrusted with ARMSTRONG FUNERAL HOME .
A celebration of life to honour Eric and Elsie will take place at a later date.
A Parting Guest
What delight hosts they are –
Life and Love!
Lingerly I turn away,
This late hour, yet glad enough
They have not withheld from me
Their high hospitality.
So with face lit with delight
And all gratitude, I stay
Yet to press their hands and say
"Thanks, - so fine a time! Goodnight."
James Whitcomb Riley.
{fastsocialshare}