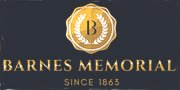 MOORE, Oswald James Moore -
August 5, 1929 - October 3rd, 2023
Ozzie was born August 5th, 1929 to Ada and Morley Moore and lived all his life in the Whitby/Oshawa area.
He married Reba Moth on June 21st, 1947 and they were together an amazing 76 years until his passing.
Oz was pre-deceased by his only sibling Eva Irene Morrison and son Chuck (2012).
He is survived by his wife Reba, sons Bob (Karen), Jamey (Stephanie), Terry (Cindy), and daughter-in-law Joanne.
Grandchildren Jeff, Jay, Jaclyn, Vanessa, Brandon, Davis, Gavin and Tristan as well as great grandchildren Kama, Enya, Owen, Barrett, Griffen and Max and two baby boys to come soon also survive him.
Oz was in the printing industry all his life starting as a young boy of 14 with Alger Press in Whitby. In time, he moved to the Alger building in Oshawa where he retired in July of 1989 as Prep Room Supervisor.
Dad influenced additional family members and friends to enter the printing trade through his mentorship and opportunities he put them in touch with.
Dad made many life long friends at Alger Press and was a member of their golf league. He very much enjoyed golf and the camaraderie that came with it. He encouraged all his boys to take up golf starting with a mixed matched set of clubs he brought home one day many years ago.
Ozzie and Reba 5 pin bowled for many years on Monday nights at the old County Bowl in Whitby. Dad was a very good bowler, had several perfect games and together with Mom some mixed league championships as well.
Dad and Mom were lifelong dancers and huge country and western music fans.
For many years Saturday nights were spent at the Islander on Scugog Island with live country music and square dancing, their specialty.
While we will miss him immensely the Moore family are relieved that after a life well lived he is at rest after a fall and difficult 2 weeks prior to his passing.
Dad was looking forward to being reunited with Chuck who he believed would be watching and waiting for him.
Our family would like to thank the many relatives and friends who have supported us during this difficult time.
Arrangements entrusted wth BARNES MEMORIAL FUNERAL HOME .
{fastsocialshare}