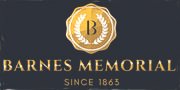 MAJOR, Stella (Stanislawa) (maiden name Stremecki) Major - May 1, 1926 to October 14, 2021
Stella passed away peacefully at the Bob Rumball Home for the Deaf surrounded by the love of her family on October 14th, 2021 at 95 years old.
Born May 1, 1926 in Husiatyn, Poland, she was the third child of late Marcella and Michael Stremecki.
She moved to Canada with her family in 1929.
Stella attended the Winnipeg School for the Deaf and the Mackay School for the Deaf in Montreal.
At the completion of school, she moved to work in Toronto in 1944 where she immediately fell in love and married John Albert Francis Major in June 1947 only a short six months after meeting him.
Together in a loving home they raised six children.
John passed February 1st, 2016 after 69 years of a dedicated and loving marriage.
John and Stella devoted their lives to serving Christ with a commitment of giving and forgiving, sharing and caring.
Stella is the deeply loved mother of Wayne (wife Carolyn), Jayne (husband Doug), Beth (husband Greg), John (wife Jennifer), Annette (husband Warren) and Lydia (husband Peter).
Cherished grandmother of 13 grandchildren, Kim, Troy, Sarah, Nick, Lindsey, Katie, Chris, Jordan, Zachary, Harrison, Meaghan, Brinna and Tyler and loving great-grandmother to 9 children, Ashley, Bryden, Mikayla, Brett, Haley, Hayley, Curtis, Bennett and Jack.
Stella was a bright and strong "fiesty" force in all our lives. She cared deeply, worked tirelessly to support her children, and was very proud of her family. Her beauty was in her warmth, kindness, love, and compassion.
The family's treasured memories of Stella's are her hand sewn quilts, knitted teddy bears and blankets, living life to serve others and, of course, her love of wearing lipstick.
With courage and strength, Stella has joined our father in Heaven.
We know that they are both at peace, singing and talking. We love, cherish and miss you both.
In lieu of flowers, memorial donations may be made to the Bob Rumball Long Term Care Home for the Deaf at https://ww2.bobrumball.org
Online messages of condolence may be left for the family at barnesmemorialfuneralhome.com .
{fastsocialshare}