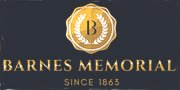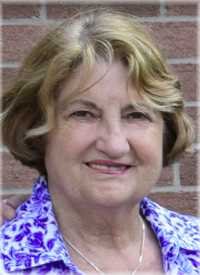 O'BRIEN, Patricia (Coombes) O'Brien - August 16, 1943 – January 14, 2023.
A bright light left us - suddenly and heartbreakingly - in the early morning hours of January 14 with the unexpected passing of Patricia, at home, at the age of 79.
Only daughter of the late Ruth (Ruby) Coombes and the late George Arthur Coombes; devoted wife of the late John Edward O'Brien, together for 57 years; loving mother of Michelle and Jennifer; cherished grandmother of Brendan, Claire, Rachel and Charlotte; and caring mother-in-law to Dan and Damien.
It's an immense sadness - less than six months after losing her devoted husband John - (and devoted father to Michelle and Jennifer), but we were blessed to have known her and learned many valuable lessons from this charming, witty, kind and compassionate wee woman.
A larger-than-life character - who was as smart as a whip and could "talk the hindleg off a donkey" - Patricia touched the lives of so many people in Canada and around the globe, captivating us with her 'powerful storytelling' and unwavering generosity - and she always did it over a bottomless cup of tea.
In fact, tea and friendship played a pivotal part of Patricia's life, as she remarkably collected - and maintained - so many deep and long-lasting friendships all throughout her life, certainly a gift that began in her early days. And like all great stories, this one begins in Ireland.
Born in war-time Belfast on August 16, 1943, young wee Pat spent many memorable years in Belfast, cavorting around the countryside and streets of East Belfast with her pack of cronies (neighbourhood kids, school chums and work mates); and shared many special times (lots of little jaunts, day-trips, and social gatherings (with many a cream bun) with her doting parents, George and Ruby, by her side.
As much as she loved Ireland and her special time there, her adventurous spirit - and desire to see the world - beckoned her to Canada in May 1963.
Armed with her lovely Irish accent, her inquisitive nature - and her uncanny ability to adapt to any and every situation - the 'determined and practical' Patty set up shop and made her newly adopted Toronto her home.
A lover of history, a voracious reader - she started a love affair with the Toronto Star (a paper subscription that lasted until this day) - and a socially minded individual with a strong sense of social justice and a champion of women, Patty took to her new city like a natural-born citizen.
What courage it took to embark on such an adventure – a woman travelling solo in the 1960s - and to bravely start a new life from scratch.
She did it all with grit and determination - and could rely on her gifted writing and communication skills (she was the star pupil after all at Miss Elliott's Secretarial School in Belfast, and even mastered the fine art of shorthand writing) to make her mark.
Along the way, her path collided with that of a dashing young aspiring teacher, John O'Brien. The bright-eyed pair tied the knot in December 1965 - kids ensued in 1968 and in 1972 - and they shared many happy years together as a family in her much-adored leafy suburbs of Don Mills.
Certainly, Patricia left an impression - a rich legacy - everywhere she went, collecting life-long friends along the way and achieving many firsts and milestones in her career.
Some of her memorable career highlights include her time at the Toronto Dominion Bank, where her well-known communication skills and wordsmith flair, along with organizational prowess, achieved many wins (and certainly made the bosses look good).
Later, she played a defining role as Head of the Canadian Collectors Club at Royal Doulton, where her gift as a writer saw the birth of the much-loved Club Newsletter; where her famous presentation skills saw her deliver countless 'talks' around the globe on TV and radio - even the original Home Shopping Network - and where her pioneering idea to hatch an annual trip for collectors to visit Burslem, Stoke-on-Trent (the centre of English pottery), became a much-loved tradition.
Indeed, Patty made her mark and imprinted on so many people's hearts - through all facets of her life - and all around the world. In fact, it was her kind and caring nature that always drew people to her - and kept them hooked for life.
Certainly, people were fascinated by her sharp wit, her captivating stories and "way with words" (complete with extensive plots - even tangents sometimes - quoted conversations and interesting characters), and her powerful ability to really listen and to share in life's moments with her family and friends.
She did it all with her unique sense of character. You could take Patty out of Ireland, but you couldn't take the Irish fire out of Pat – her spunk and directness were things we all knew and loved!
Some of her great passions in life included exploring the world - a love she shared with family and friends (she even had a Ruby loyalty membership from Princess Cruises and umpteen Aeroplan Points to prove it); and her special hobbies included singing (she was a proud member of Shout Sisters/then Abzolutely).
Patty also had a keen interest in community and world affairs (her love of facts and history was second to none - particularly her sharp knowledge and keen ability to recite specific dates and key moments from seminal periods in Canadian, British and Irish history); and she also took immense pleasure in "collecting memories" along the way, placing her hard copy pictures into photo albums for all to see.
One of her greatest joys - next to being a parent and having that special connection with her daughters - was her much-cherished role as 'Grandma and Amma' to Brendan, Claire, Rachel and Charlotte.
Loved brother the late Patricia Hillcoff and her husband Ken, dear brother in law of Don, Bruce and his wife Joan. Predeceased by his parents Margaret and Joseph Reid and is survived by his mother-in-law Dorothy Berry of Whitby.
Fondly remembered by his two nephews Kevin and Shawn.
Indeed, she had a rich history with her four grandkids - kids that she helped raise (alongside her babysitting partner, John, by her side) - and has created memories that will last a lifetime - from the many worldwide trips, to the unwavering support at sports activities, to the many times nurturing, caring and chatting (even providing some 'wise wee words' or much-needed Grandmotherly advice), or to simply sharing in life's busy day-to-day activities.
We remember all of this - especially the love and devotion Patricia shared with all of her cherished connections - as we
sadly have to say goodbye to you, our bright light.
To share in even more special history - and to chat about happy memories - come celebrate the life of Patricia O'Brien
Visitation at BARNES MEMORIAL FUNERAL HOME, 5295 Thickson Rd. N. Whitby on Thursday February 2nd from 10:30 am until time of Funeral Service in the Barnes Chapel Thursday morning at 11:30 am
In memory of James memorial donations to the Liver Foundation would be appreciated.
James will be laid to rest at Resurrection Catholic Cemetery, Whitby.
{fastsocialshare}