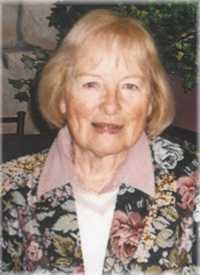 FRAZER, Muriel Frazer - Passed away peacefully on Tuesday, November 29, 2022, at Georgian Triangle Hospice in Collingwood, in her 90th year.
Beloved wife of Bill Frazer.
Muriel will be remembered by her nephew, Calum Duncun, and his son, Dr. Hugo Duncan of Scotland.
Muriel was heavily involved in figure skating.
A figure skater herself, she also judged Simcoe County and Unionville competitions and was often requested to be a judge.
She was very proud of her involvement in the figure skating community.
In lieu of flowers, donations to the Canadian Cancer Society would be greatly appreciated.