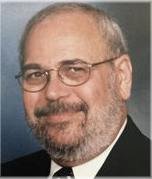 FRIEDBERG, Dr. A. Martin - After a long and courageous battle, Marty passed away on Saturday, January 6, 2018 surrounded by the family whom he loved.
He will be dearly missed by his wife of 50 years, Laurel, his children Matthew and Jeremy Friedberg and their wives Kim Smiley and Leanne Friedberg.
Marty leaves behind his brother Dr. Jacob Friedberg and sister-in-law Lilly and their family.
Marty was predeceased by his brother, the late Dr. Edmund Friedberg; he will be missed by Eddie's partner Ruth Cappel. Marty was a lifelong, devoted friend to too many people to list, some for over 60 years.
In the early 1980s, Marty pioneered the field of emergency medicine in Toronto. He had an encyclopedic knowledge of medicine. But what moved his patients and students most was his humanity and humility, compassion and humour.
Marty was cherished by countless medical students and paramedics whom he taught and touched, but his greatest lesson was to never lose sight of a patient's dignity. Despite his enormous achievements professionally, Marty's greatest legacy will be his grandchildren: Lev, Raya and Samuel.
May his memory be a blessing and inspiration to all who knew and loved him.
Special thanks to his loving doctors, personal support workers and the team of physicians at the Temmy Latner Centre for Palliative Care at Mount Sinai Hospital.
At Benjamin's Park Memorial Chapel, 2401 Steeles Ave. West, for service on Monday, January 8, 2018 at 1:00 p.m. Shiva visits from 2:00 p.m. to 4:00 p.m. and 7:00 p.m. to 9 p.m. Please contact Benjamin's for address. Evening services will be held at 8 p.m. Shiva will conclude the morning of Sunday, January 14, 2018.
In lieu of gifts, donations can be made to the Dr. Martin Friedberg Scholarship for Emergency Medicine at University of Toronto at the Jewish Foundation, 416-631-5703. We will try to live up to your brilliant example, Doc. Love you forever.
{fastsocialshare}