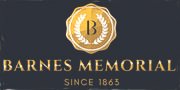 NOBLE, Tatilda Vashti Noble - September 21st, 1937 - October 24th, 2021
Affectionately called Tats, Aunt Tatty by her sisters and many nieces and nephews died in Whitby, Ontario on October 24th, 2021.
She was born on September 21, 1937 to Beresford and Gwendolyn Noble (Deceased) the 4th of nine children in the parish of Westmoreland Jamaica, West Indies.
Tatilda was a very special and unique individual. She carried the persona of a child.
She was full of life, happiness and mirth who lived her life the way she loved it.
She believed that age was just a number and as such she had a youthful perspective of life.
While in Jamaica she worked at Thermo Plastic Jamaica Limited before its closure.
Following that she catered to the needs of her mother who passed on in the year 2000, and her many nieces and nephews always with a smile.
Tatilda was always concerned about the lack of love and care being exhibited by people around her and in the world at large. She expressed concern about crimes being committed daily.
Tatilda migrated in 1999 to Canada to be with her one and only child Ava Paulette Burton (Deceased) and resided there till the time of her passing. Before retirement Tatilda last worked at Dollarama in Scarborough Ontario.
Tatilda was very skillful with her hands. Her home was always colorfully decorated, and she was always well dressed. She was small and short in stature, but she had a great heart, full of love and compassion for others.
She gave unreservedly, especially to her loved ones.
Tatilda cared about people and never saw the worse in anyone, only the good. When you spoke to her you felt happy, relaxed and calm. She usually says, "take life easy man, live one day at a time".
Tatilda was a blessed soul, she loved the Lord and would frequently tell us that when she prays, she called us all by name. Psalm 91:1 was her favorite scripture: "He that dwelleth in the secret place of the most high shall abide under the shadow of the Almighty".
She is survived by her two younger sisters Pam and Cherry and many nieces and nephews, the Noble family and friends, who will never forget her laughter, and youthfulness despite her years on earth.
God had been gracious to her and loan her to all of us for 84 years. This we will cherish for a lifetime.
As such we will not say gone too soon as we did enjoy her presence, love and care in our family.
What we will say is sleep on Tats, Aunt Tatty till that triumphant morning when all God's children will meet around His throne.
You have gone ahead of all of us but you will never be forgotten. Till then sleep and take your rest.
Private Funeral Arrangements are entrusted to BARNES MEMORIAL FUNERAL HOME , Whitby.
{fastsocialshare}